Description & Details
Elegance, comfort, space… the 100 Motoryacht is measurably larger than other yachts in its class. Right down to the galley — specified to satisfy demanding charter requirements — you'll see and feel the 100's generosity and precision everywhere.
Ocean Alexander uses inventive aluminum-beam engineering to bring you the most massive window views of any yacht this size. They have scaled living space upward in the 100 using strategies usually found only in megayachts. With increased spaces in the galley and crew area, this yacht is perfect for private ownership or charter.
LAYOUT & VESSEL DIAGRAMS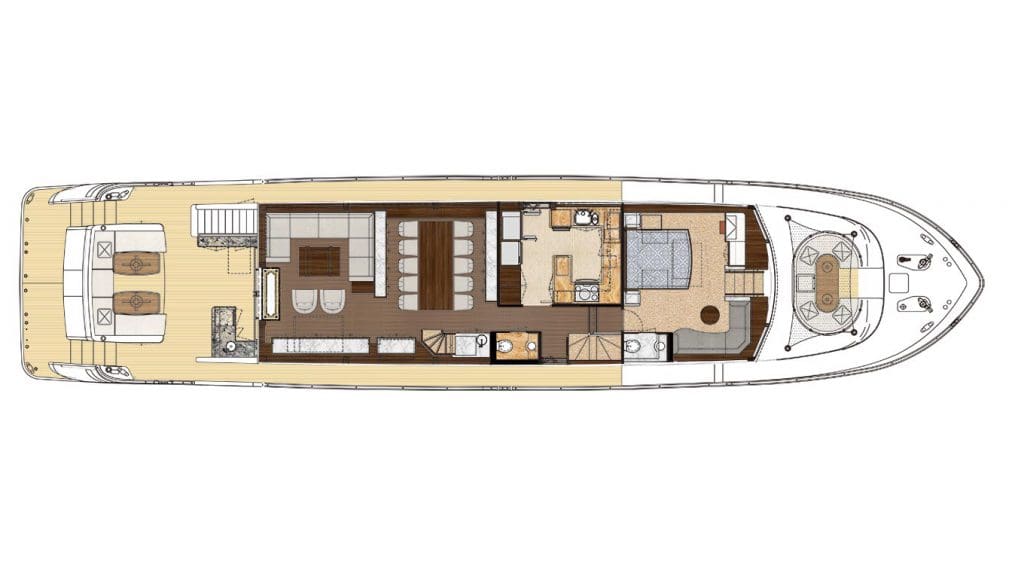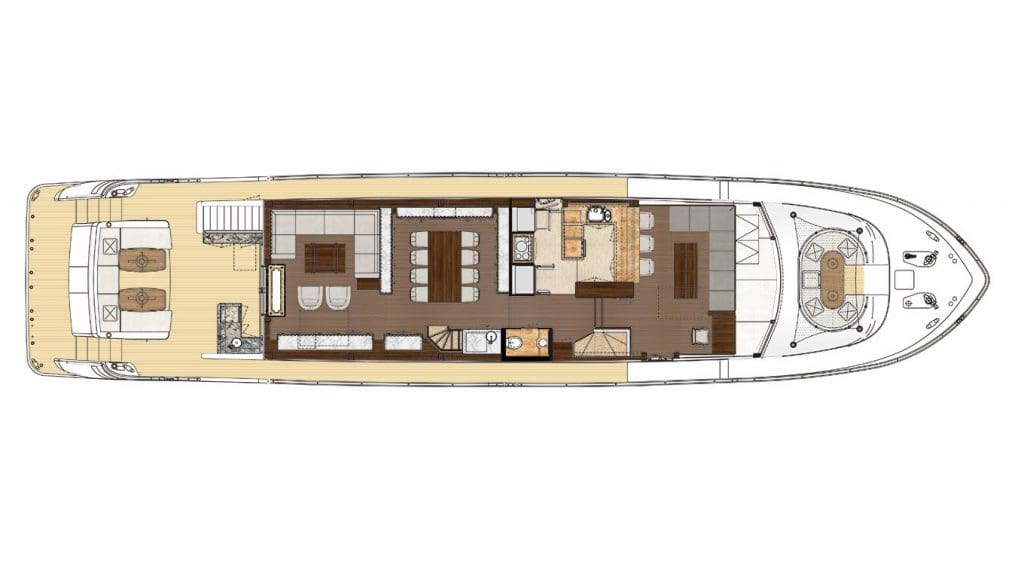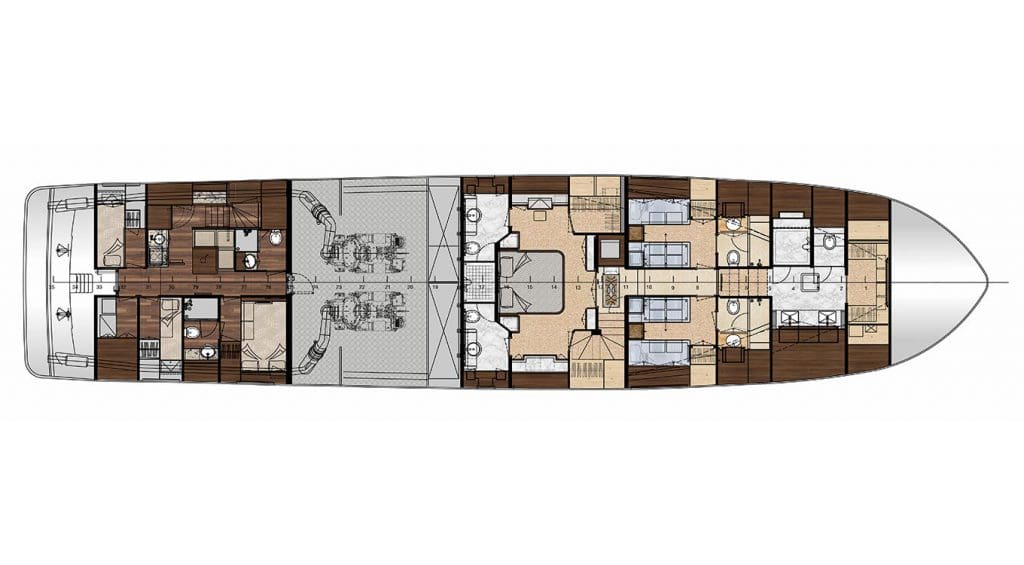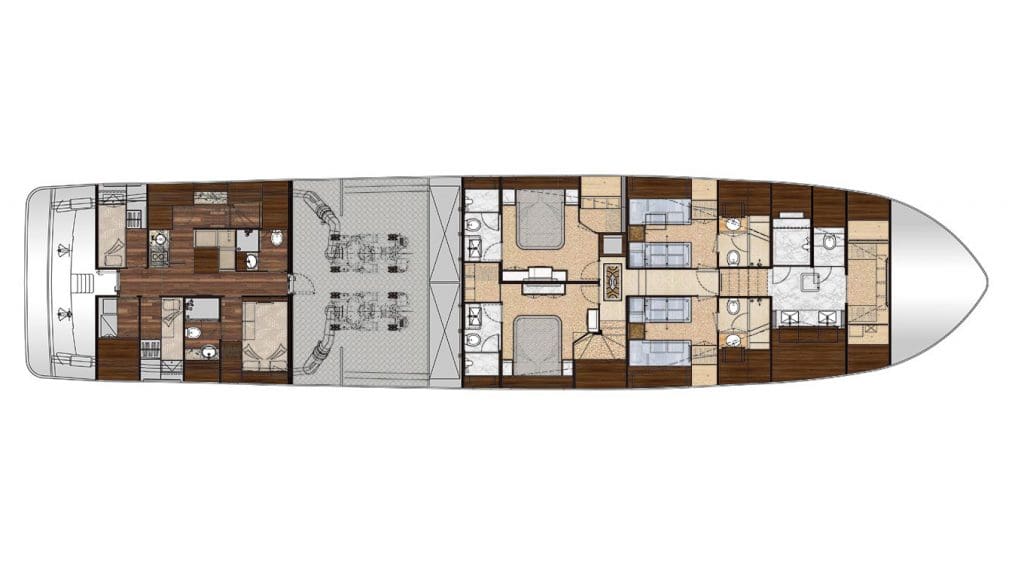 Highlighted Details & Specifications