Description & Details
Evan Marshall and his team took their extensive knowledge of Ocean Alexander and masterfully revolutionized our legacy. Introducing the 30R – a yacht unlike anything we've ever built.
Powerful engines. Unwavering safety. Luxurious spaces. Breathtaking views. They transformed everything without sacrificing anything. Prepare to blow everyone away at the dock with her sleek new design. The new full-width main deck expands living space without compromising the incredible performance and efficiency we're known for.
Picture it: making your way from the massive on-deck master to grab a martini from the new wet-bar island in the salon. You take a deep breath, marveling at the near 360° view of the sunset coming through the massive floor-to-ceiling windows. Then, you sit back and gaze at the stars over the endless sea from the newly designed beach house.
LAYOUT & VESSEL DIAGRAMS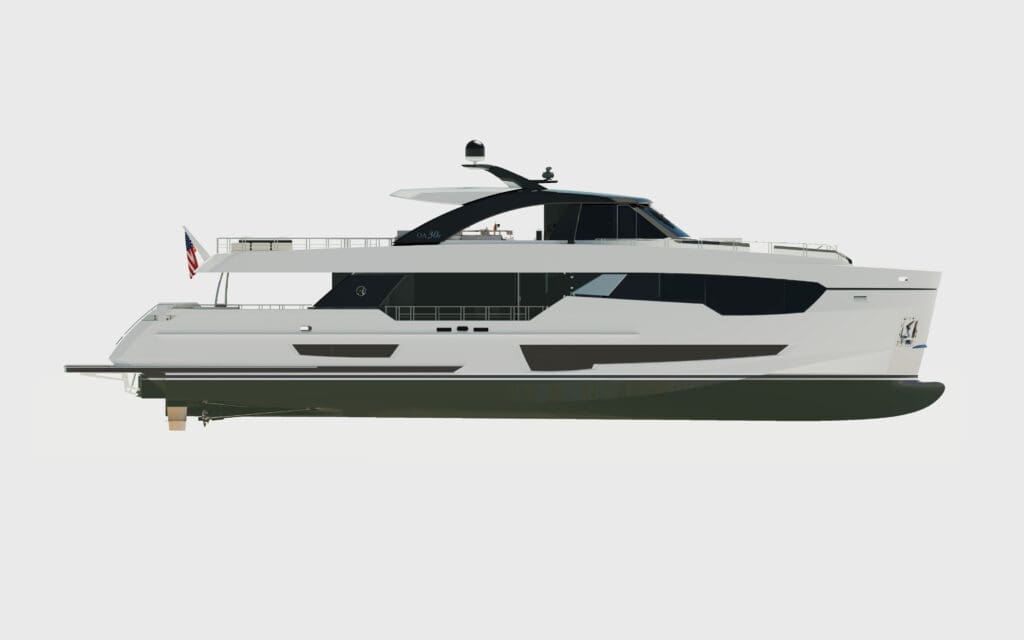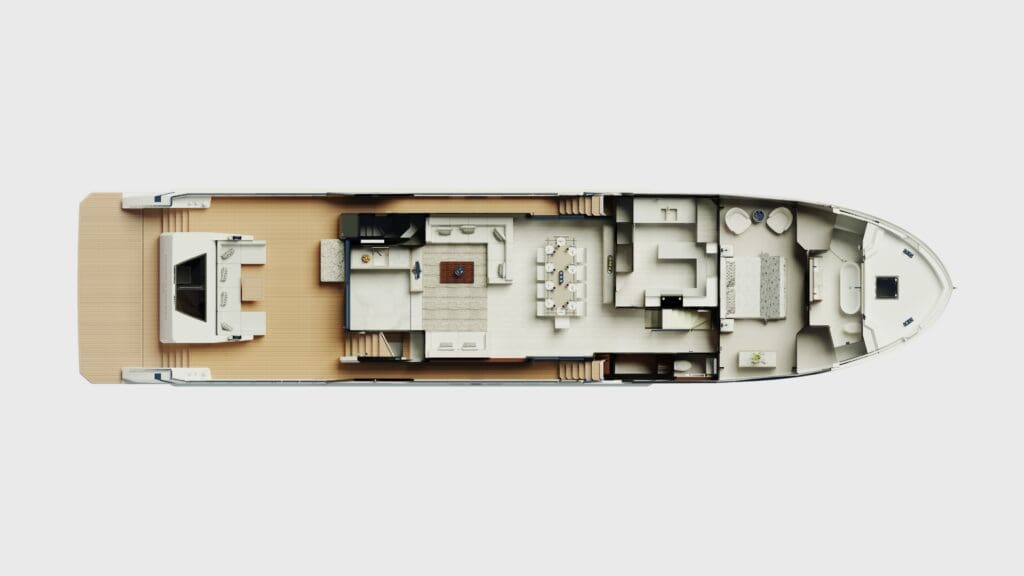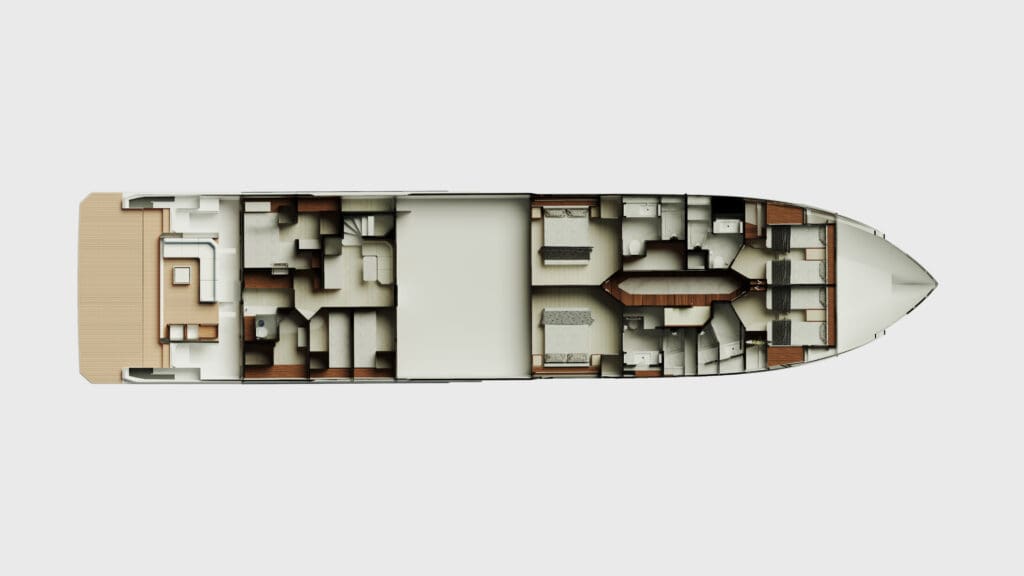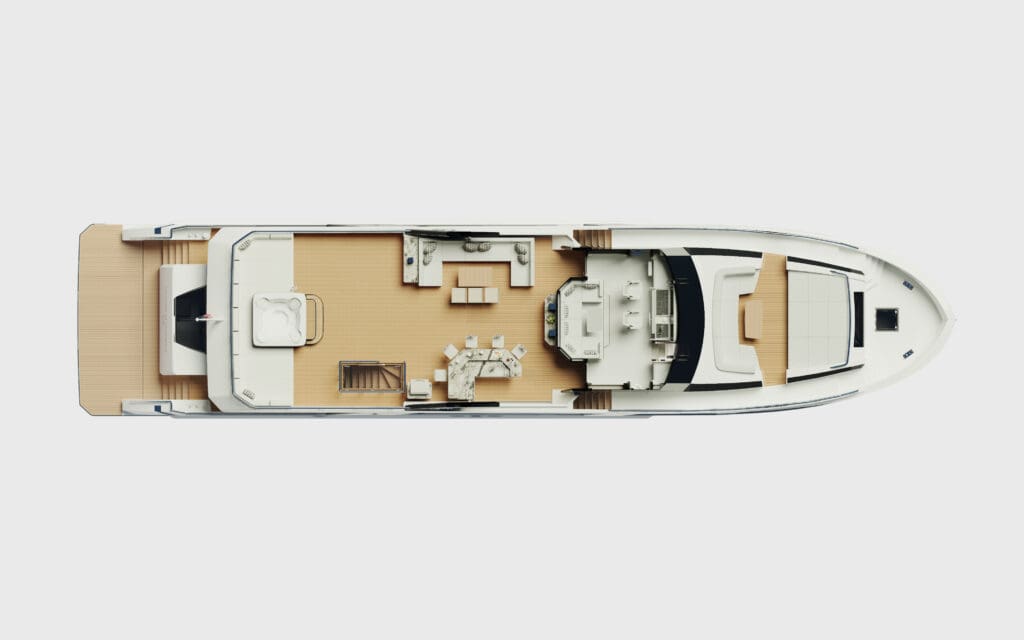 Highlighted Details & Specifications