Description & Details
The Fly 83 offers full immersion in a new world, one that harmonizes sportive integrity with the magnificence of a superyacht, fully equipped for sumptuous comfort. Sleek lines express the elegant ethos of the largest vessel in the Fly Series. Independent living areas add up to a sense of completeness on board, surprising guests with plentiful space for peaceful solitude or togetherness immersed in the mesmerizing sea views her large windows naturally offer.
LAYOUT & VESSEL DIAGRAMS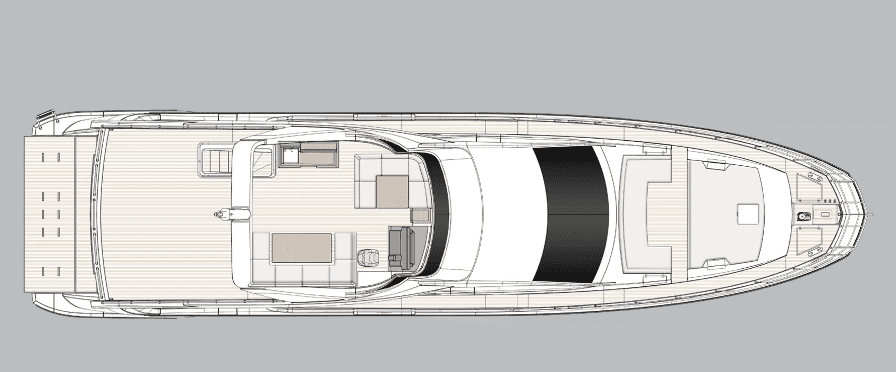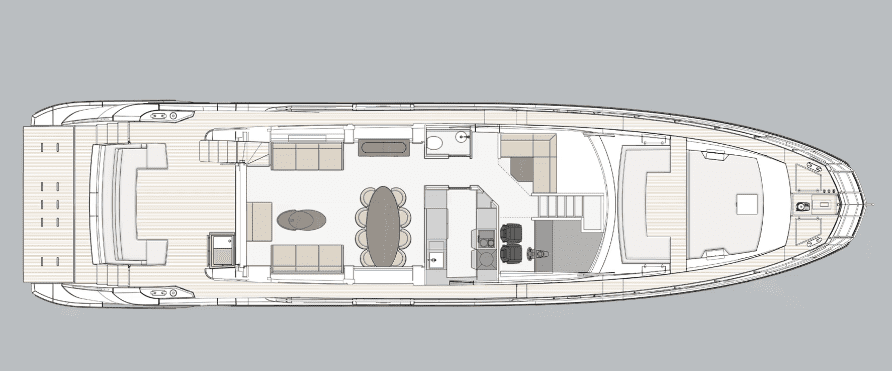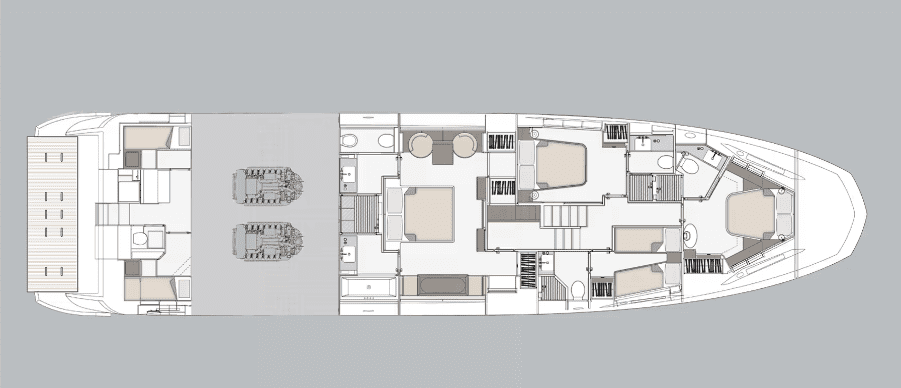 Highlighted Details & Specifications
Exterior Features
A plan that's always up in the air, the fly folds in three special sectors. The wheelhouse sits all the way forward for the best views, flanked by a dinette that converts into sunbathing. Amidships, the hardtop shades the main dining and adjacent bar cabinet. The ample area aft can be configured with sofas, sunpads, or even a hot tub.
The bulwark is cut along the lines of the full-height salon window, which becomes even more prominent. Dazzling views and natural light flood through, into the main deck.
Seafront seating and sunbeds look forward with a clear view. The superstructure sweeps back away from the squared-off bow, stretching and widening forelounge.
Interior Features
The living room, designed by architect Achille Salvagni, is interpreted as a unique open space on the sea. Dark bands denote the spatial segments without compromising their continuity.
The central dining is surrounded by full-height windows, breaking down the barriers between the indoors and the wonders of nature.
The owner's suite opens with a private lobby before the bedding area. Expanding the room and introducing a sense of spa, the ensuite bathroom stretches across the beam around a large central shower.
Technical Features
Carbon Tech Generation
Automatic Fuel Transfer E-Pump
Integrated Control & Monitoring System
High Technical Standard Declaration