Description & Details
With the 88 Motoryacht, Ocean Alexander redefines the motoryacht, combining classic semi-displacement hull design with contemporary elegance. Equally perfect for a family sport weekend or a private escape to sea and sun, the 88's genius is in the details.
Her interiors offer an abundance of light, space and luxury. Finishes and fittings are the same as those in exclusive residences throughout the world. Large windows let the sun spill in and create dramatic panoramas wherever you go. The 88 supplies ample room for guests to roam at parties, and quiet below decks when you need a break from all the activity.
While the 88 marks a new era in design, it still brings Ocean Alexander's acknowledged heritage of engineering for safety, performance and comfort.
LAYOUT & VESSEL DIAGRAMS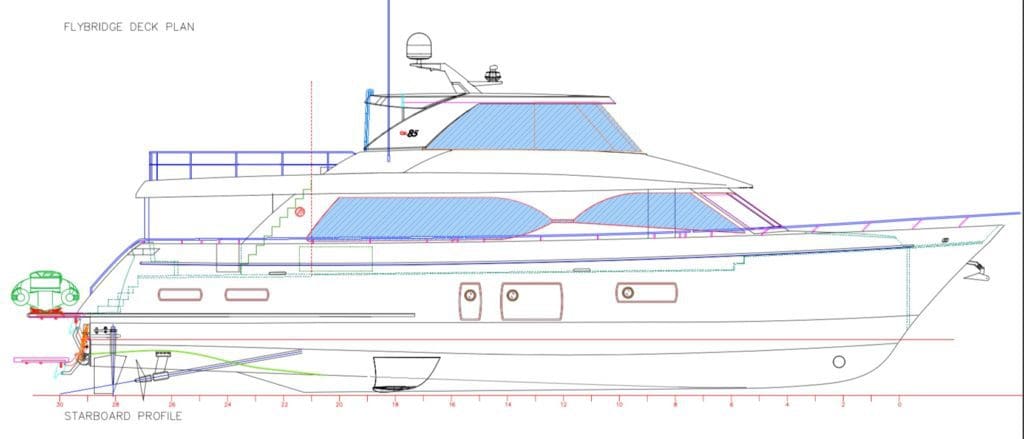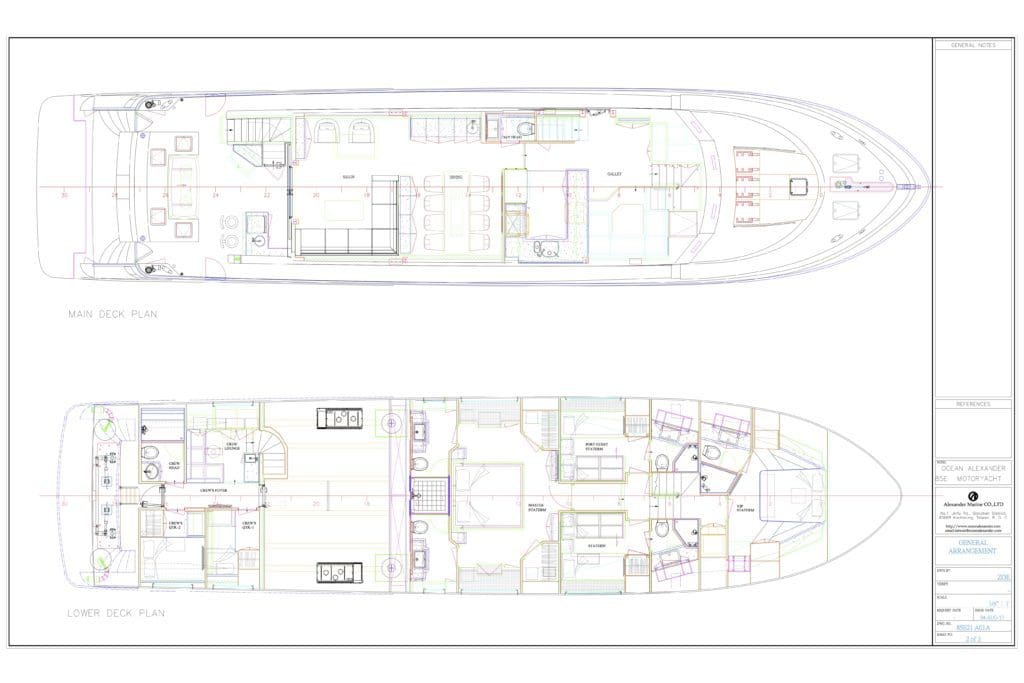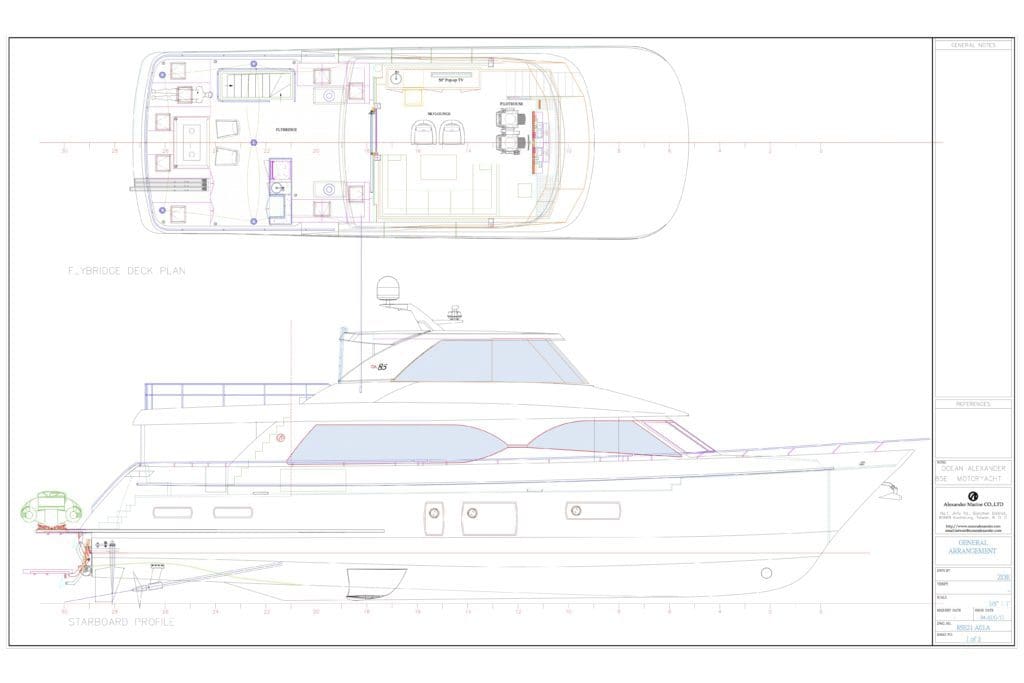 Highlighted Details & Specifications