How to Rendezvous – Roche Harbor
The 2017 Rock'n'Roll Rendezvous will be the 16th annual Rendezvous in held Roche Harbor, Washington by Alexander Marine.
Each year, Alexander Marine staff, boating industry professionals and experts, and boaters from around the world gather in the boating capital of the Northwest, Roche Harbor, for a weekend full of good food, great company and entertaining events. Roche Harbor hosts countless Rendezvous events at the resort and marina throughout the year, but none quite like the Alexander Marine Rendezvous.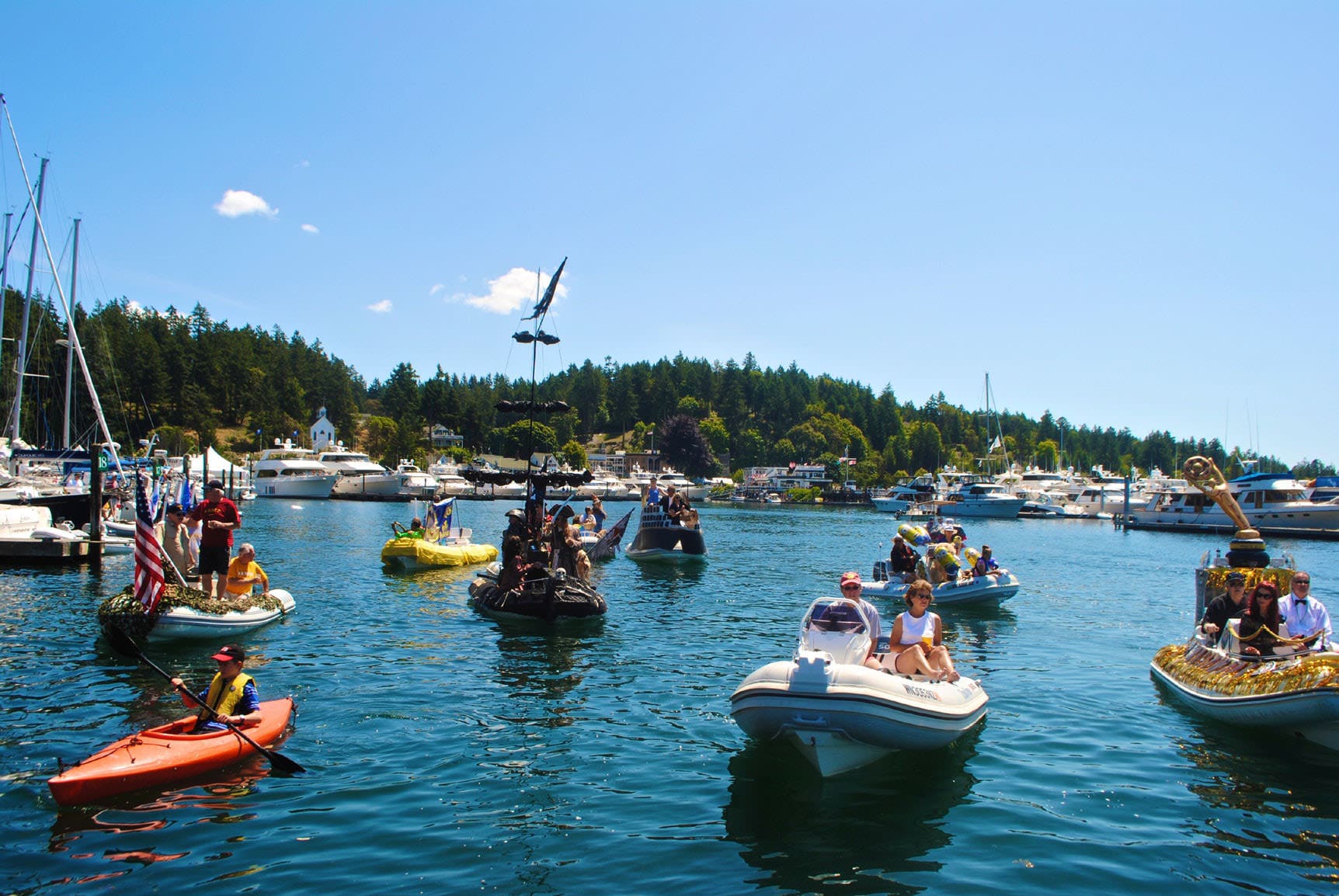 The Annual Alexander Marine Rendezvous is held the same weekend each year- the third weekend of June (or Father's day weekend), in the same location (Roche Harbor Resort, Washington). Roche Harbor is the perfect venue for our Rendezvous with the picturesque scenery, friendly staff, and great food. We are lucky to be able to call Roche Harbor our second home in the summer with our seasonal "Summer Office" located on the docks.
Although the event it is often referred to as the Ocean Alexander or Tiara Yachts Rendezvous, it is an all encompassing event for everyone in the Alexander Marine family of boaters regardless of boat brand. This weekend is a chance for all of us at Alexander Marine to express our appreciation to you, our customers. We are extremely grateful for our wonderful boating family and the Rendezvous weekend is a great opportunity for us to show it.
PRELIMINARY EVENT SCHEDULE
THURSDAY | JUNE 15TH
3pm: Registration Begins, get your welcome package!
4pm: The Opening Act: Happy Hour on the docks
FRIDAY | JUNE 16TH
7am: Morning Yoga
8am: Champagne Breakfast
10am: Morning Seminar
11am: Cooking Class with Chef Shaw
1pm: Ladies Boat Handling Seminar with Captain Steenkamp
1pm: Tiara & Regal Sea Trials
3pm: Champagne Oyster Outing to Wescott Bay
5:30pm: Dinner on the Lawn
8pm: After Hours on the 70e
SATURDAY | JUNE 17TH
8am: Champagne Breakfast
10am: Morning Seminar
11am: Rock'n'Roll Trivia & "Name That Tune" with Norm M. Nite
1pm: Wine Tasting
3pm: World Famous Dinghy Parade
6pm: Rock The Dock Dinner – A Salute To The Rock and Roll Hall of Fame
HOW TO REGISTER
Online:
1. Go to: alexandermarineusa.com
2. Click the "Registration" button, which will take you to the Ocean Alexander Collection website.
3. Purchase the tickets through the Ocean Alexander Collection website and wait for your confirmation email.
4. Shortly, you will hear from our office requesting more details about your boat, etc.
Over the phone:
1. Call us at our Seattle office: 206.344.8566
2. Be prepared with your boat information, payment details, and contact information.
REGISTRATION FEES
Registrations fees cover all events during the weekend, food and drinks, welcome bags, and more. The early bird registration fee for the event is $199/ea. for adults and $95/ea. for children. Don't wait to register! Early bird pricing ends May 1st and prices will increase to $275/ea. for adults and $125/ea. fr children.